Biotech companies use fotoflōts

Particle Sciences is a contract research organization located in Bethlehem, Pennsylvania, that provides drug development services to pharmaceutical companies (particlesciences.com). Founded in 1991, Particle Sciences provides both standard and nanotechnology approaches to drug development and delivery. Its clients range from large multinationals to venture-backed startups, and Particle Sciences operates as an extension of their staff.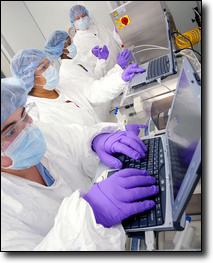 Particles Sciences' team includes physicians, engineers, and Doctorate-level surface, analytic, material science and polymer chemists. The staff holds more than 100 patents and the company has developed more than 1,000 formulations.
Particle Sciences recently expanded its lab space, and wanted to use their facility to more effectively communicate their capabilities to visitors and potential new clients.
Particle Sciences' Director of New Technologies, Andrew Loxley, is also a photographer (andrewloxley.com), and he documented the operations of Particle Sciences for display on the headquarters' walls. He learned about fotoflōt on the Internet and liked its floating effect and contemporary look, which complemented the clean, minimal style of the building interior.
Particle Sciences decided to use fotoflōts to display images of the Particle Sciences team, facilities and capabilities.



The images are mounted to the walls of the main entrance and throughout the corridors connecting labs and offices. Not only do the fotofloted photographs enhance the aesthetics of the space, but they also serve as instructional tools, efficiently communicating the work done at Particle Sciences.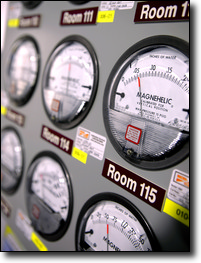 The International Partnership for Microbicides (IPM, IPMglobal.org) is one of Particle Sciences' clients. IPM is a nonprofit product development partnership with offices in the United States, South Africa and Belgium.
IPM is committed to providing women in developing countries with affordable and self-initiated HIV-prevention strategies, in particular products such as microbicides based on the same types of antiretroviral drugs that are being used successfully to treat HIV/AIDS and to prevent mother-to-child transmission of the virus. IPM conducts microbicide research and development, including clinical trials, and is developing a number of next generation antiretroviral-based microbicide products.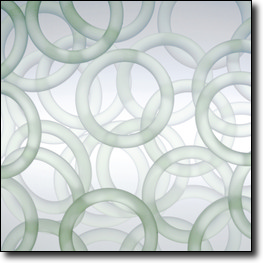 IPM learned about Particle Sciences' use of fotoflōts and has used the same approach to communicate their capabilities to partners, funders and other stakeholders. Andrew photographed IPM's products and facilities and had the images mounted on fotoflōts. They are displayed in their reception area, offices and conference rooms.