Application &fotoflōt classic &fotoflōt mini &Gift &Product &Recognition fotoflōt | 12 Dec 2014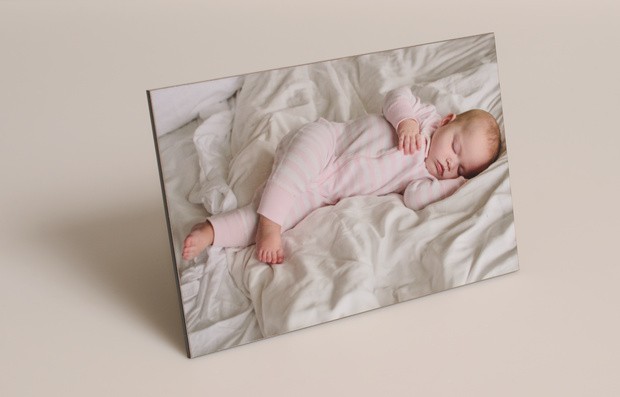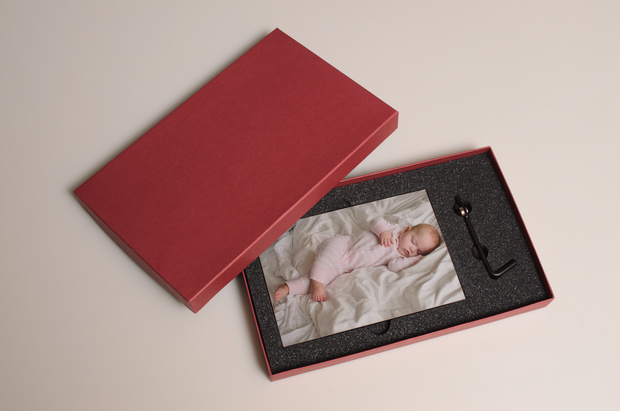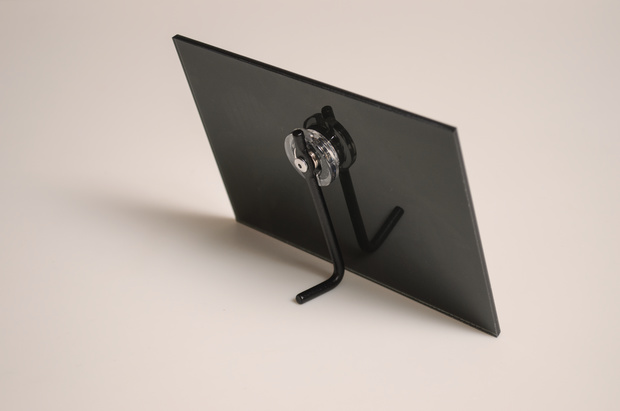 We completed a number of exciting projects during this past year, developing custom products to create stunning viewing experiences for customers all over the world. For one of these projects, we were asked to provide 15,000 photo gifts in custom gift boxes. The products we designed for that project were based on our classic fotoflōt desk displays. The response to these jewel-like miniatures was so enthusiastic that we decided to make them a regular offering.
The newest member of the fotoflōt family
We're delighted to announce the immediate availability of "fotoflōt mini", an extension to our classic fotoflōt line of products. Geared towards smaller and personal products, the first mini-flōt is a jewel-like 6″ x 4″ desk unit and is available just in time for the holiday season.
mini-flōts are perfect for recognition, wedding party favors, and many other gifting situations. They come packaged in a high-quality gift box. A thin, gracefully curved black steel wire support magnetically snaps into a clear acrylic ring on the back.
The gift box is a deep crimson red and contains a soft black foam cushion that beautifully presents the panel and curved support to the recipient.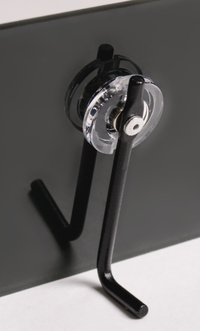 Pricing
Pricing of the mini flōt is based on quantity purchased. All prices include the gift box and free shipping (see additional shipping details below). In multiple-product orders, the images can be different on every product at no additional charge.
The shopping cart will automatically adjust the unit price depending on the number of products in your cart. Pricing details are as follows:
| | |
| --- | --- |
| Quantity | Unit Price |
|  1 – 9 | $36 |
| 10 – 29 | $32 |
| 30 – 49 | $30 |
| 50 – 99 | $28 |
| 100 and more | contact us for details |
Shipping
A single mini flōt ships free of charge via First Class Mail. Delivery is usually 1 to 3 business days after shipping, but delivery times can stretch out close to Christmas. Two or more fotoflōts going to the same address ship free via Priority Mail.
While we have found USPS Mail to be fast and reliable services, time-definite delivery or accelerated services are available for an additional charge; contact us via email for details.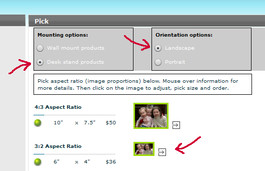 Ordering
The first mini-flōt can be found in the "desk stand, landscape" section of the fotoflōt checkout process. Depending on the aspect ratio of your image, it will be one of the first entries in the list. It is the 6″x4″ entry in the "3:2 Aspect Ratio" section.
In order for a volume discount to be applied, please add all mini-flōt products to a single order. If you want to ship mini-flōts to multiple locations, please tell us in the order instructions. We will contact you to get specific information.