fotoflot.com &Picasa fotoflōt | 11 Oct 2008
fotoflot.com is partnered with Google's Picasa software, making it easy for Picasa 2 or 3 customers to make their photos look their best:
vivid colors and contrast without glass and glare
floating off the wall or desk
held in place with magnets for quick change
You can easily fotoflōt your photos directly from your Picasa 2 or Picasa 3 software. If you are using Picasa 2, simply select one or more images, click the "Order Prints" button at the bottom of the screen and choose fotoflōt.

It works the same in Picasa 3 – just select your images and click on the "Shop" button at the bottom of the screen.

Click on Choose under the fotoflōt logo.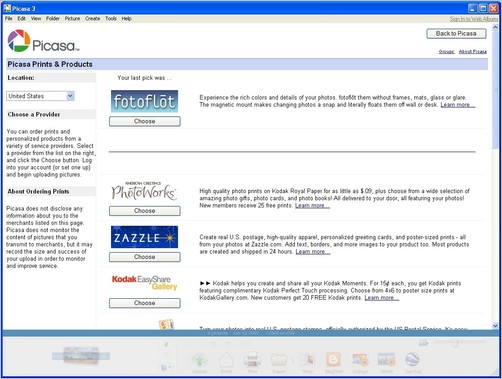 Click on "Create an account…" if you don't have a fotoflot.com account yet. If you do, be sure to enter your fotoflot.com email and password.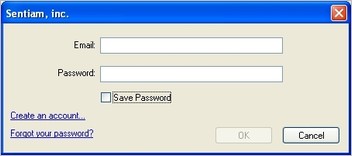 When you arrive at fotoflot.com, you'll be ready to select one of the images you just uploaded and flōt it!