Diptychs, triptychs, ... &fotoflōts on walls &fotoflōt arrangements &Wall collage fotoflōt | 24 Nov 2009
Right now our largest-size fotoflōt is 20″x30″. We get many requests for larger sizes, and growing numbers of customers are ordering multi-panel configurations when their size requirements exceed our current offerings.
The example below shows how a 40″x60″ image can be displayed on fotoflōt. The original image was cropped into four 20″x30″ segments. Each segment is mounted on a 20″x30″ fotoflōt and the four panels are mounted as shown.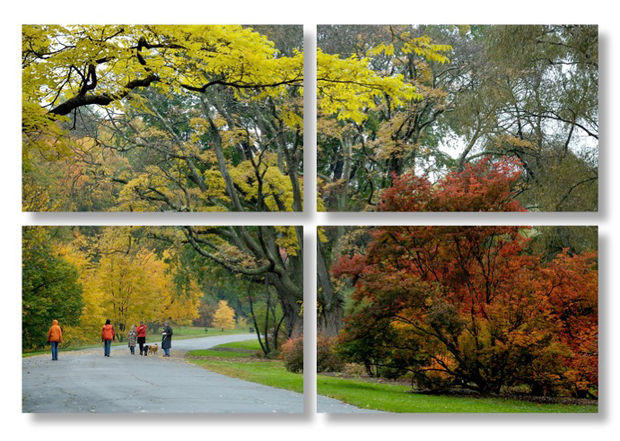 While this approach can't be used with every image, it's surprising how often it not only works, but actually enhances the visual impact. So next time you have a project that involves a very large image, keep fotoflōts in mind.